Practical information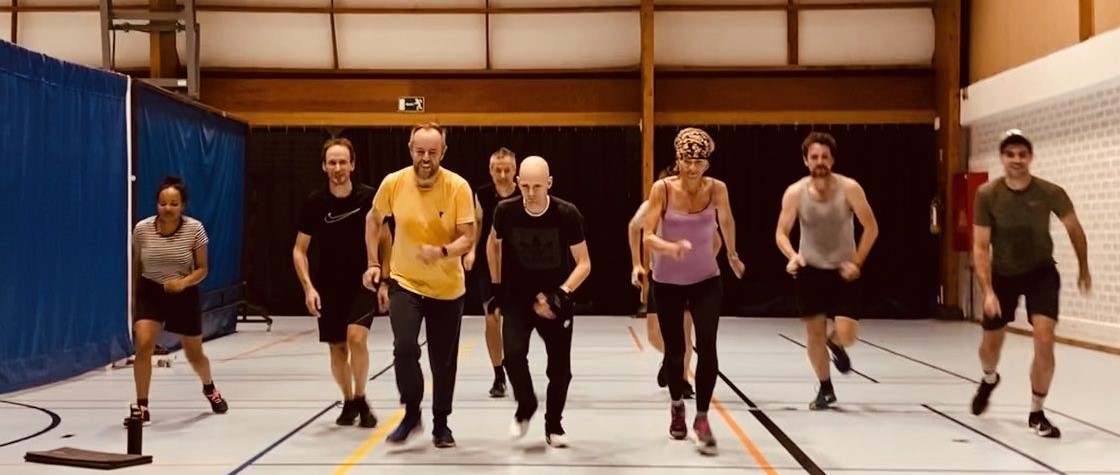 Activity
Weekday
Time
Location
Workout
Tuesday
8:00 - 9:15 pm
Sporthal Linkeroever
Blancefloerlaan 183,
2050 Antwerpen Linkeroever.
Details
Active Workout takes place every Tuesday at 8.15 pm (we gather at 8.00 pm) in the rear part of the large sports hall of the sports hall on Linkeroever.
If you also want to try it, you don't have to register in advance, but it is always useful to send an email to the workout coordinator: activeworkout@activecompany.be
Just come by and ask for Chris and/or Kris (workout coordinator and treasurer, respectively)
Arrival and registration between 8 and 8.15 pm. Lesson starts promptly at 8.15 pm, don't be late!
Your first workout is free of charge!
You can register as a member of Active Company Antwerp at the activity too.
Our sports activity runs from 8.15 to 9.15 pm. Afterwards, you can take a shower if you like.
If you want to come and play sports during the school holidays, check our calendar in advance on the ACA website.
Requirements
Loose sportswear (sports shorts and T-shirt)
A yoga mat
Sports shoes (make sure the soles are clean for indoor use)
A towel for the exercise mat
Shower supplies if you'd like to shower afterwards.
A bottle of water or a sports drink for during our workout.